Seeing and appreciating the beauty and fun of true moments of your "very ordinary" everyday life is the treasure I offer you to discover through our sessions.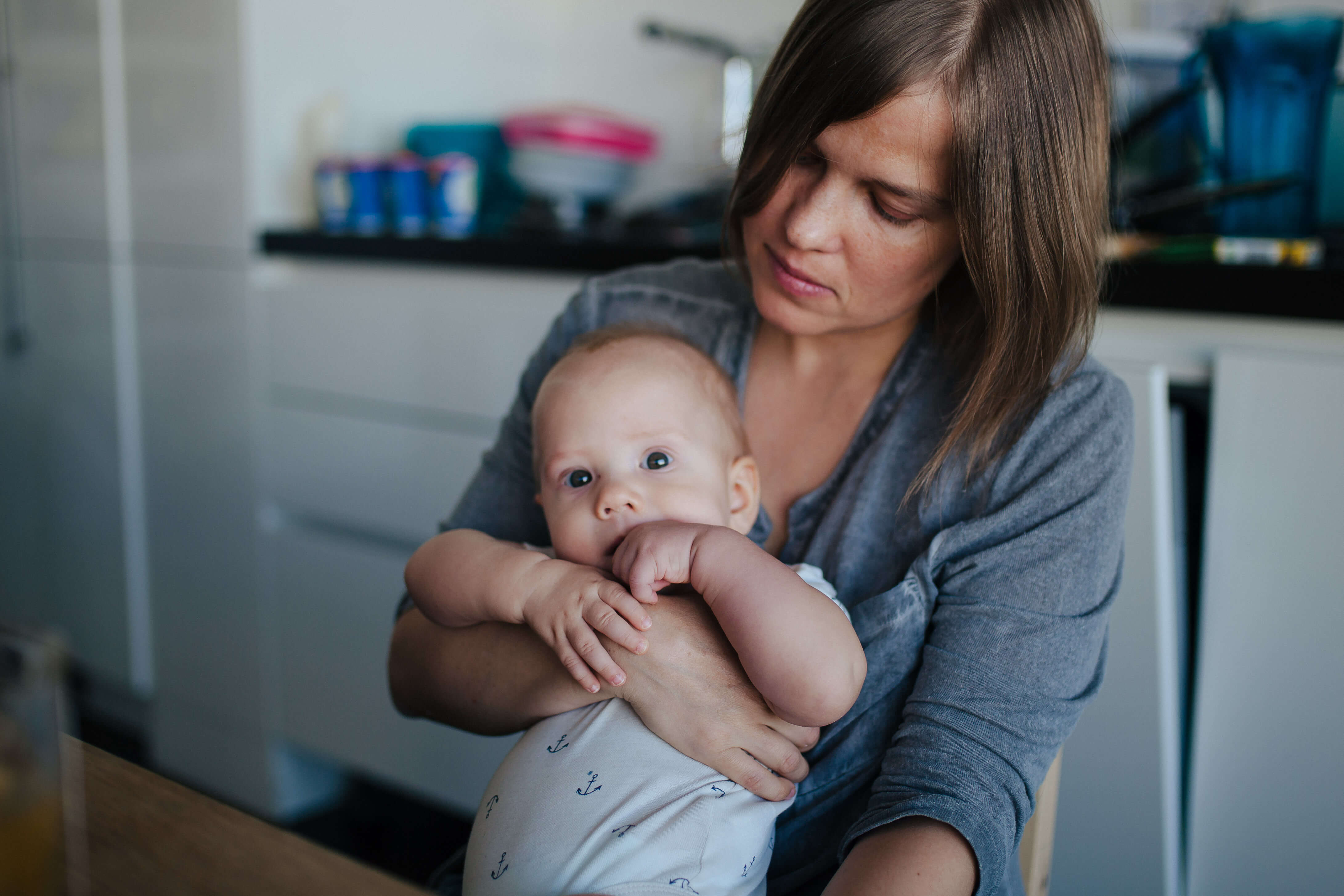 I am a Russian living in Berlin with my architect husband and three kids. After having spent a decade in publishing as a literary agent, editor and translator, I turned to photography. I have been educating myself for years before I entered a Berlin photography school. Not only have I completely changed my career after my third child was born – I actually started my photo business being 6 months pregnant and among family documentary sessions I even shot a beautiful homebirth at my own 34 weeks of pregnancy. I discovered that photographing families in any constellation produces so much joy and creates so much meaning for the both sides of the process, that I simply can't stop doing this.
Otherwise I am short, blond, like winter sports, can't live without coffee, reading in bulk, multi-tasking and non-judgemental.
Sometimes we fail to see the value of keeping memories of our mundane, although it is the very life we live, and this is the childhood our kids will keep memory of.
We want to memorize some special experiences- weddings, birthdays, travels – but honestly, have you ever noticed what is really stuck in mind?
I want you to see the uniqueness of your ordinary day, your everyday hugs, smiles and tears, quirky games of your kids, the emotions, connections, gestures and face expressions that are only yours.
To reach this goal I apply a documentary approach to my sessions, which I believe is the best way to capture the quintessential moments of the family life flow.
This means that I do not guide posing or stage scenes, I do not want you to look in the camera and smile, I don't expect you to wear matching outfits (unless that's what you normally do), I don't use flash or ask you to move closer to the light source. I am just a quiet friendly non-judgmental observer who unobtrusively follows you in your everyday activities at home.
You'll be surprised how this story of an ordinary day will become a favourite book for your kids for years and years to come. The memories of this ordinary day is what they will take with them into their grown-up life to use as a bonfire to keep warm whenever they need it.
Not a birthday party (or other special event) when they are overwhelmed and everyone wants to play with their toys and to eat their cake. Not a wedding when nobody pays attention to them. But this warm Sunday at home with nothing to do and nowhere to hurry, when they don't have to dress up and have all the time and the parents to themselves.
Does this have to be a weekend? No, not necessarily. I gladly shoot a family afterwork afternoon or evening, when we can start with kita or school pick-up (only remember all these emotions – has anyone ever captured that?) and follow the usual routine – way home, dinner preparation, bathing, going to bed. Could there be more precious memories?
How do we book a session?
If you want to book a session, you can use the book button, contact form or email. If you have questions – you are welcome to ask them per email or by phone. Once you book, you receive an invoice for the advance payment of 30% and a contract to review and sign.
What does the session look like? What should we expect?
The session takes place in your "natural environment", that is you are expected to act as usual, be it a lazy Sunday at home with household duties, going to a supermarket, board games, grandparents visiting, or a stroll in the park. The most ordinary moments are proved to bring us the unexpected joy when being remembered. You are not expected to dress up, have a special make up or a camera smile. I am capturing connections, emotional and fun moments you will cherish as a memory for years and years to come. You don't need settings or props for that.
What if our kids get tired during the session?
the only difference from your normal time without me will be the presence of me and my camera. Otherwise you and the kids will be doing something you would normally do. If that gets kids tired – well, we'll capture that too. This is your life, documented beautifully. It can't be captured within half an hour, it should gradually unfold in front of the camera, there is no other way to grasp it. Don't worry, you'll stop noticing the camera in 20 minutes!
When do we get our photos?
I am sending you the link to your online gallery with fully edited photos within two weeks. If your package includes a book or you order it additionally, the book should arrive no later then within 6 weeks.
Do you offer maternity and newborn sessions?
Yes I gladly do. Don't hesitate to contact me if you would like maternity or newborn session, or both! I am also happy to offer a maternity/newborn session coupon if you are contemplating such a wonderful present to a friend of yours.
Do you offer other sessions except family and birth?
My priority is family and birth reportages, however I gladly apply my documentary skills to shoot weddings, day-in-the-life of start-up teams, small businesses, or vacations. Please do reach out if you like my approach and style and have something in your life that cries out to be beautifully documented.
I would like to gift a session. Do you offer coupons?
I am very happy to offer a maternity/newborn session coupon if you are contemplating such a wonderful present to a friend of yours. Feel free to contact me for further details.
DO YOU SPEAK GERMAN? YOUR WEBSITE IS IN ENGLISH, SO WE ARE NOT SURE
Yes, I do. My website is in English, because a huge part of my audience doesn't speak German, but I am absolutely sure, that the German-speaking part of it does speak English.
Natalia visited us on a beautiful Saturday in spring and immediately bonded with the kids, making them feel at ease. It felt like she was family right from the start, there wasn't one awkward moment, although she started taking pictures right away. We just had a lovely day together. When we received the photos they were even better than I anticipated, they were just so pure and beautiful, but also so genuinely us. These moments are now forever in our hearts. Thank you Natalia, you are an artist pur sang!
– Wendel, mom of 3, musician –
My teacher said once: a mastery is to reflect a real life in a drop of water. He meant films of course. Here is how it is done in photography. Natalia you are amazing! Thank you!
– Ella, mom of 1, film producer –
We didn't get a pro photographer even for the day of our (quite big) wedding, because we dreaded to find ourselves diligently smiling in the camera striking a pose. However, when I saw Natalia's family pictures, we dared - and it was the best spent money in 2017. We had tones of fun both during the process (Natalia is very natural with kids and a nice relaxed person in general), and while looking at the pics we received afterwards. Still giggling while looking at the funny moments she captured and the touching ones are just pure beauty.
– Sasha, interior designer, mom of 2 –
To book a session, just get in touch